Disclaimer: I was provided a ticket to Walt Disney World for this review. However, all opinions are my own.

Walt Disney World is a huge multi park amusement center just outside of Orlando, Florida. It is made up of four distinctly different zones or parks -The Magic Kingdom, Epcot, Disney's Hollywood Studios, and Disney's Animal Kingdom. Sandwiched in between two conferences, I had just one day available to spend at Disney. So I chose to split my time between The Magic Kingdom and Animal Kingdom.
The Magic Kingdom
The Magic Kingdom opened in 1971 and very closely resembles Disneyland, its California counterpart.   If you have ever visited Disneyland, you will recognize Main Street USA, reminiscent of turn of the century – 20th century that is — small town America, with its old fashioned emporium, candy stores, theaters, and motor cars. Full of the hustle and bustle from the crowds, Main Street is  full of street vendors and parades.
But from the moment you step through the front gates, your eyes are drawn to the magic castle that is the centerpiece of the park. Just like Sleeping Beauty's castle at Disneyland, Cinderella's castle is the very epitome of a fairy tale castle, fit for a fairy tale princess.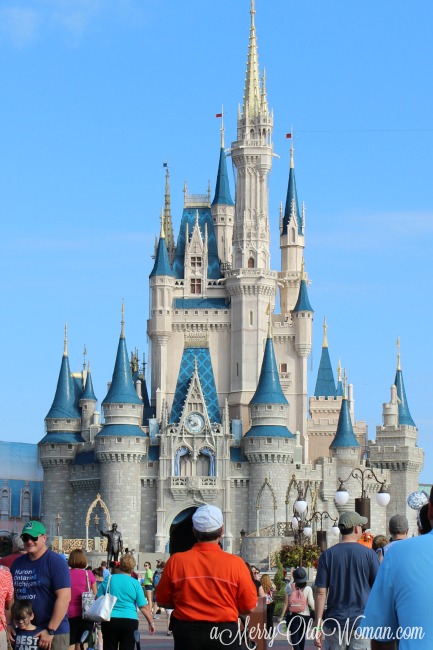 Surrounding the castle is a quaint, Old World village, fitting for a princess.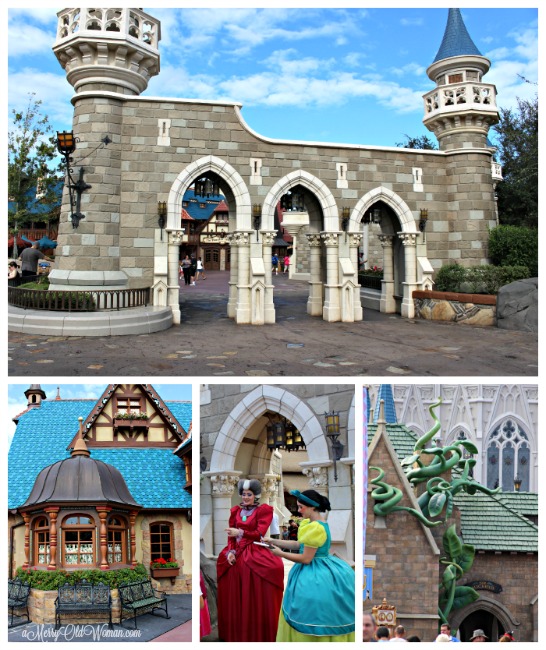 The layout of the Magic Kingdom at Disney World very closely mimics that of Disneyland CA. And in it, we find some of our most favorite rides. Many of those rides were ground breaking concepts that are famous today, including it's a small world, Haunted House, and Pirates of the Carribbean.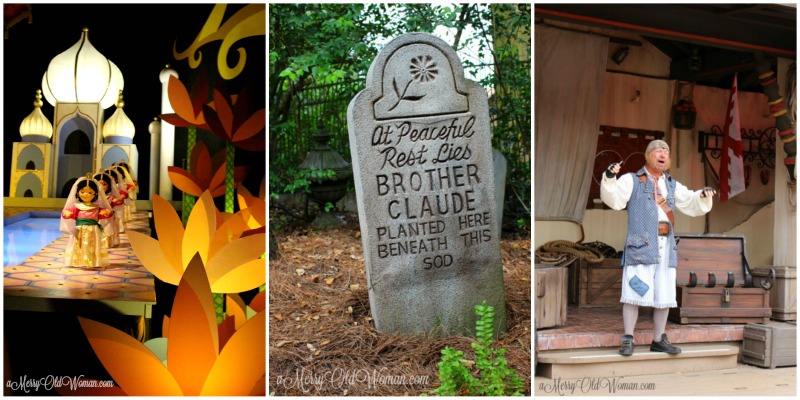 Other popular rides include the Jungle Cruise, Big Thunder Mountain, Buzz Lightyear's Space Ranger Spin, Country Bear Jamboree, Liberty Square Riverboat, Peter Pan's Flight, Prince Charming's Carousel, and many many more.  So many that it is impossible to see them all in a day.  But while you are there, make sure you check out the street parade.  You will probably find a familiar face waving to you.
Disney's Animal Kingdom
Having spent most of the day in the Magic Kingdom, hitting our favorites, we decided to hop over to Animal Kingdom. Knowing absolutely nothing about the park when I arrived, I was really surprised to learn that it is the largest Disney theme park and the second largest theme park in the world! But it is so much more than a theme park, it is also an accredited zoo, dedicated to conservation, education, and research.
Just as Cinderella's castle is the centerpiece of the Magic Kingdom, the Tree of Life is the centerpiece of Animal Kingdom. It beckons you to enter and to enjoy all of the marvels of our animal family.
And also, just like at the Magic Kingdom, there are the street performers – bringing you the dances, the cultures, and the flavors of other worlds.
But the most remarkable feature of Disney's Animal Kingdom, is the animals.  Although the park is home to animals from around the globe, the preserve recreates a natural habitat environment for animals from Africa and Asia. Riding in an off-road safari jeep – one on wheels instead of a track – visitors are driven right into the heart of the preserve. With no visible barriers between the animals and the jeep, it is easy to imagine being on safari, driving through the African Savanna, with elephants and giraffes roaming the countryside.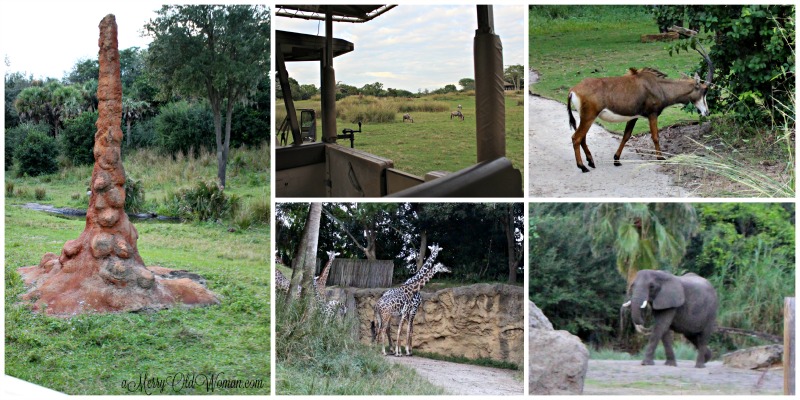 Going to Florida? Be sure you make time to visit Walt Disney World. It truly is a magical place. Thank you, Walt Disney.
For another look at Walt Disney World, please see my post A Day at Walt Disney World on www.Sunshine On My Shoulder.com.
Have you been to any of the Disney parks? Leave me a note and tell me what your favorite thing was.
Disclaimer: I was provided a ticket to Walt Disney World for this review. However, all opinions are my own.