Disclosure: Tickets to Sea Life Aquarium Arizona were provided for this review. However, all opinions are my own.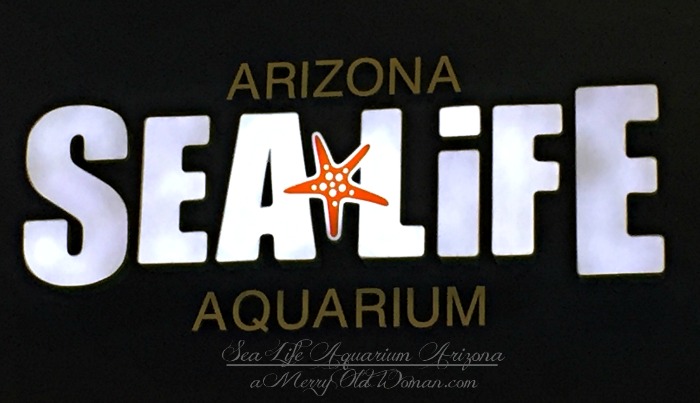 Sea Life Aquarium Arizona
In 2012, when I first heard that an aquarium was being built at a local mall, I quickly dismissed the local attraction. Why? First, it was a aquarium – full of fish – ocean fish! Arizona is in the desert. Why would anyone want to build an aquarium full on ocean critters in the desert? Second, they put it in a mall! And I thought, "How great of an aquarium can it be if it is in the mall?" But let me tell you – desert or not – mall or not — Sea Life Aquarium Arizona located at Arizona Mills Mall in Tempe, Arizona, is a local attraction worthy of the name and your time.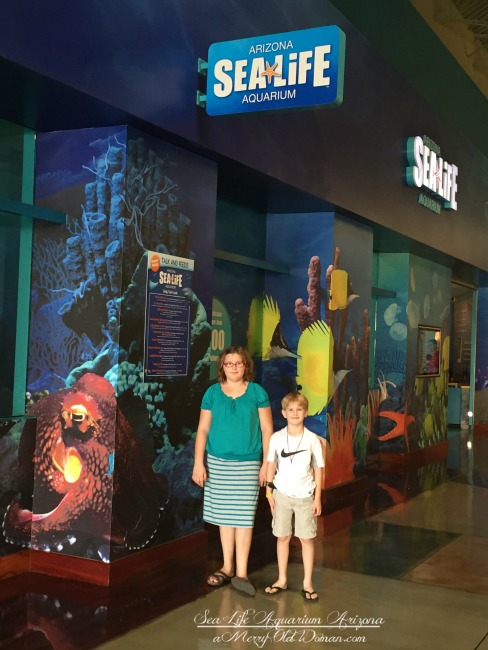 I was babysitting my grandkids one weekend and looking for something interesting and different to do; and, hearing only good things, I decided to take them to Sea Life Aquarium Arizona. Much to our delight, it is an awesome place.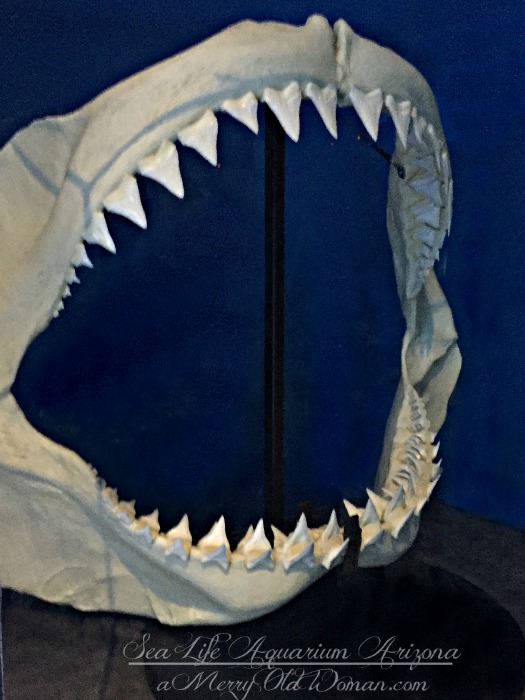 Sea Life is not just a little aquarium with a few fish tanks lined up in rows like a fish store. At 26,000 square feet, and housing a 200,000 gallon tank, it is a world class sanctuary and habitat for thousands of injured and endangered species. It is the permanent home of Ziva, an endangered green sea turtle who was injured and unable to return to the ocean. The aquarium is home to several species of sharks, octopus, seahorses, jellyfish, starfish, and more kinds of fish than I can name.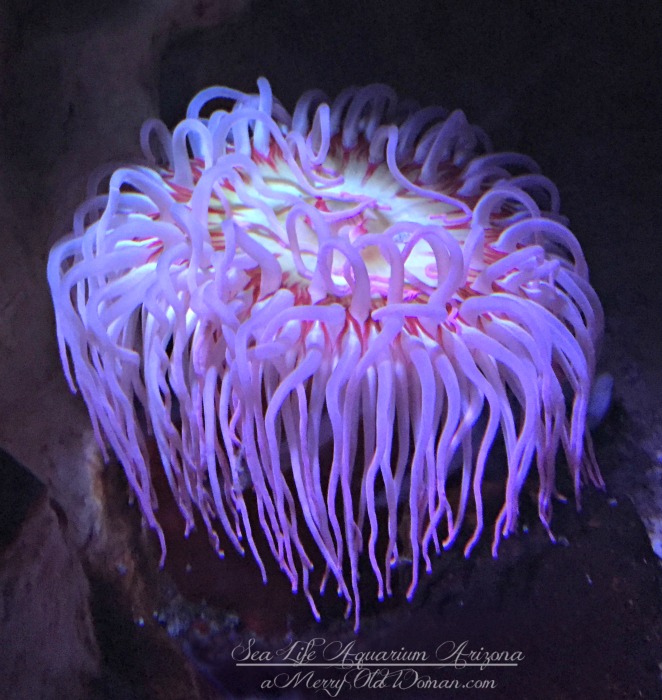 Sea Life is an interactive aquarium where you can put your hand in the water and touch a living creature. Docents attend the tanks to encourage and to educate visitors on the animals. The kids were especially fond of the pop-up bubbles that let you get an inside look at the fish.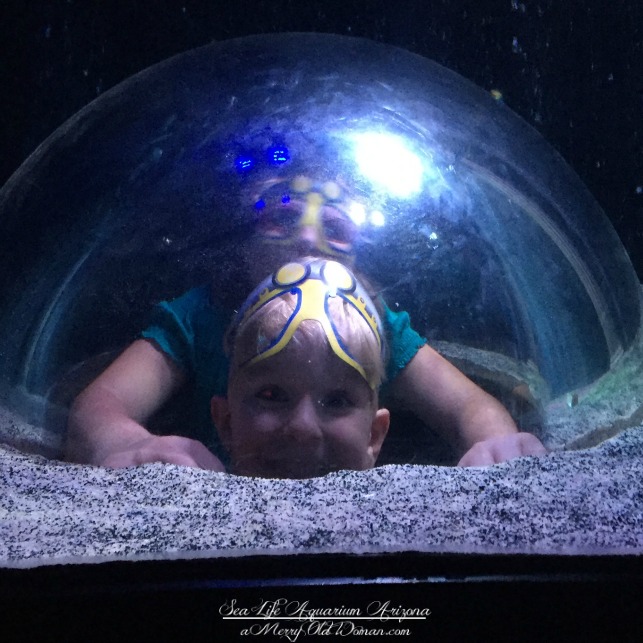 Sea Life is colorfully decorated and the walk way gently guides you  past more than 30 display tanks, through a glass tunnel that allows you to walk under the water, and explore the 12 unique habitats of over 5000 sea creatures. Linger at the Nemo tank or hurry past the eels – it's your choice.  Plus there is a small play area at the end where the kids can play and adults can rest and then go back and see your favorite exhibit again before you leave. Our favorite was the glass tunnel.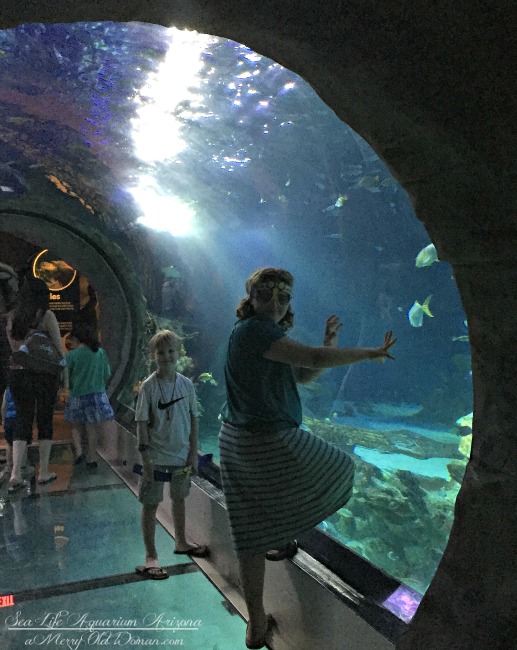 So if you are looking for a unique place to visit, stop in at Sea Life and enjoy. I think you will be as pleasantly surprised as I was and find a new attraction that will call you back time and time again, because as it turns out, plenty of people in the desert are interested in seeing the magnificent creatures that call the ocean "home".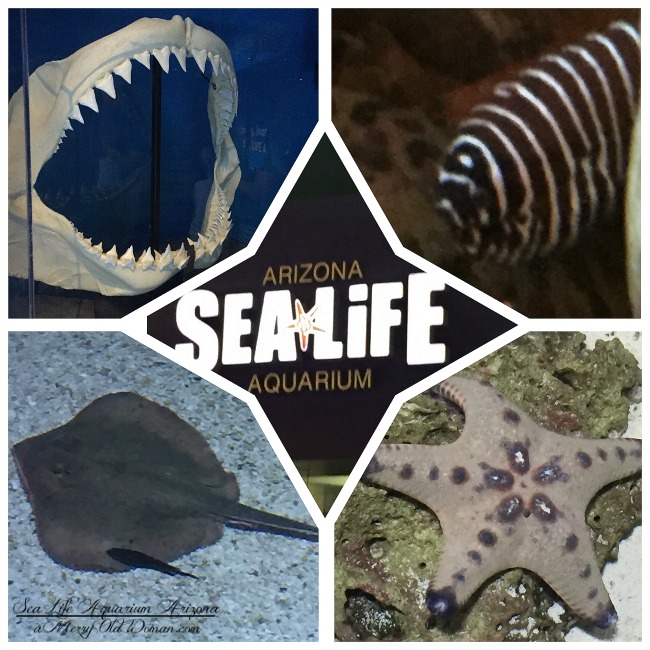 For other great places to visit, check out my posts A Day at King's Dominion and The Arizona Science Center, both on SunshineOnMyShoulder.com
Disclosure: Tickets to Sea Life were provided for this review, however, all opinions are my own.