The best Disney World vacation started with a simple invitation from my daughter. "Mom, let's go to Disney World". She was traveling to Disney World for a conference and her family couldn't go. So she took me. We had a fabulous time. No kids. No husbands. Just mother and daughter finding time to reconnect bonds and enjoy being together.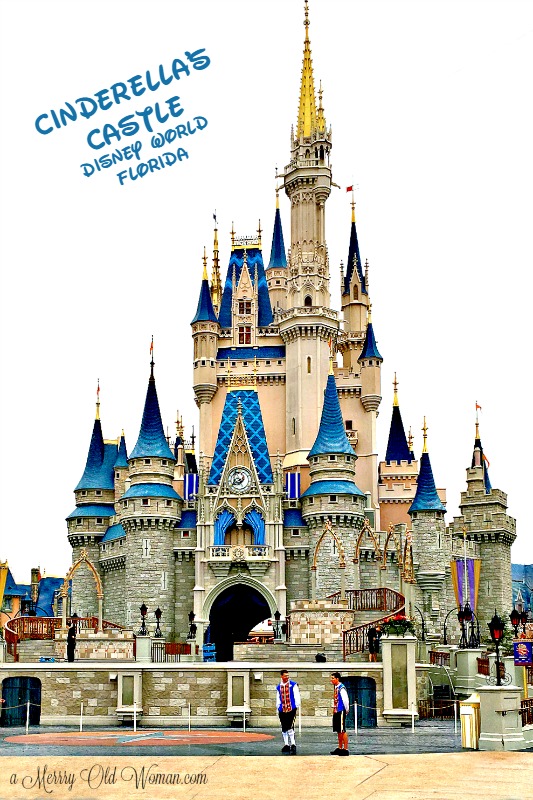 Of course, the first thing you see when you start down Main Street is Cinderella's Castle, the centerpiece of the park.  Cinderella has been my favorite Disney Princess since I was six years old. So naturally I love her castle.
On this day, two Castle guards were out front surveying the passing guests.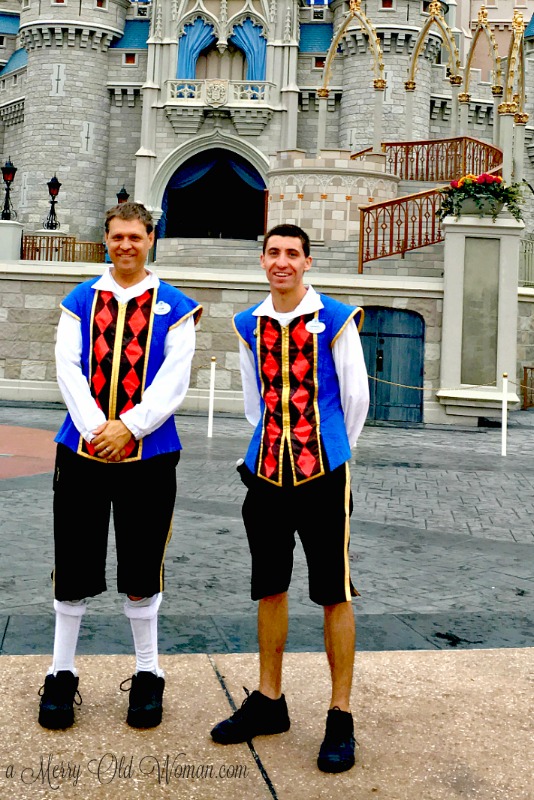 Disney World Main Street
Main Street is the center of activity. Looking for a parade or the fireworks. Look no further than Main Street.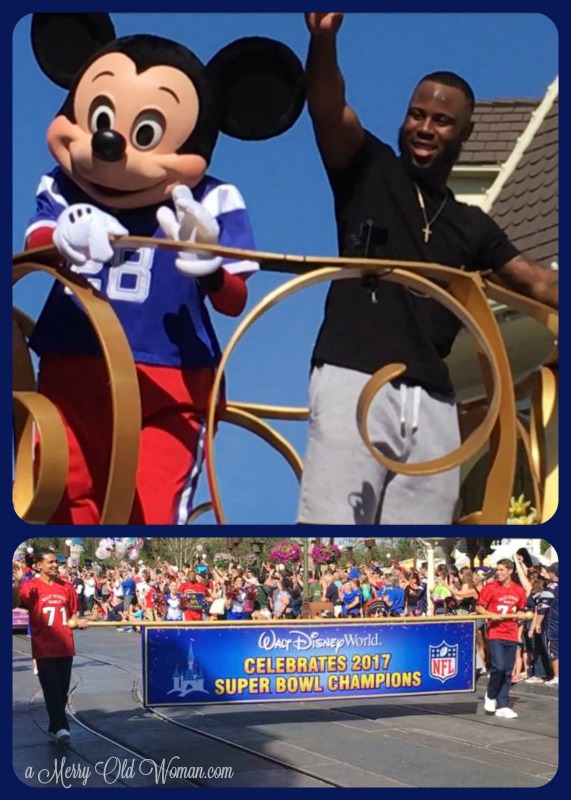 On the day after Super Bowl, there is a parade to honor the Super Bowl champion. We just happened to be there that day. Along with all of the other guests, we waited patiently on the sidewalk for a glimpse of Mickey and the current Super Bowl champ, James White of the New England Patriots.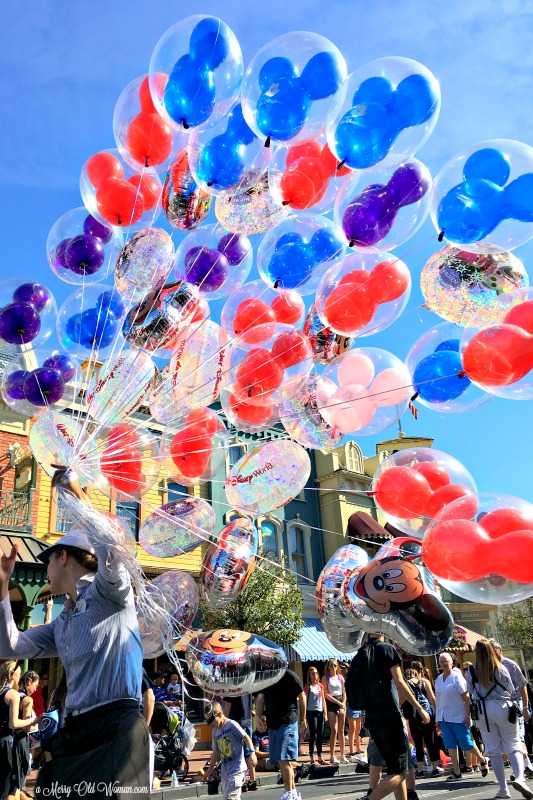 There are so many interesting things to see and do on Main Street at Disney World. But the excitement of the waiting park attractions usually pull us by without stopping to explore the little shops.  The biggest shop is the Emporium which is right on the first corner of Main Street and extends down the entire block and ends at Casey's Corner, an All American hot dog stand with a baseball theme. Enter at any spot and you can wander through all of the sections, shopping for your favorite souvenirs to take home.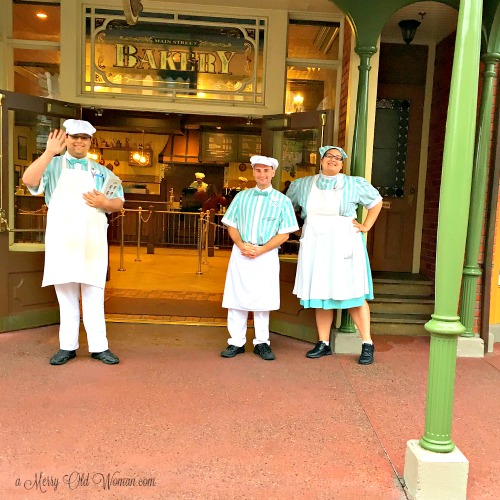 On the other side of the street you will find the Main Street Confectionary with baked goods, cookies, cakes, and pastries of all kinds. These friendly bakery workers took a break outside to wave at us.
Disney World Rides
Like everyone else, we were there for the rides  – and ride we did. On the first day of our 4 days at Disney World, we took a VIP tour. On the VIP tour, Disney tour guides personally escort you from one thrill ride to the next expediting your entry onto the ride and filling your head with Disney trivia, tips, facts, and fun. When finished with the rides at the Magic Kingdom, we were whisked off in a van to visit two other parks.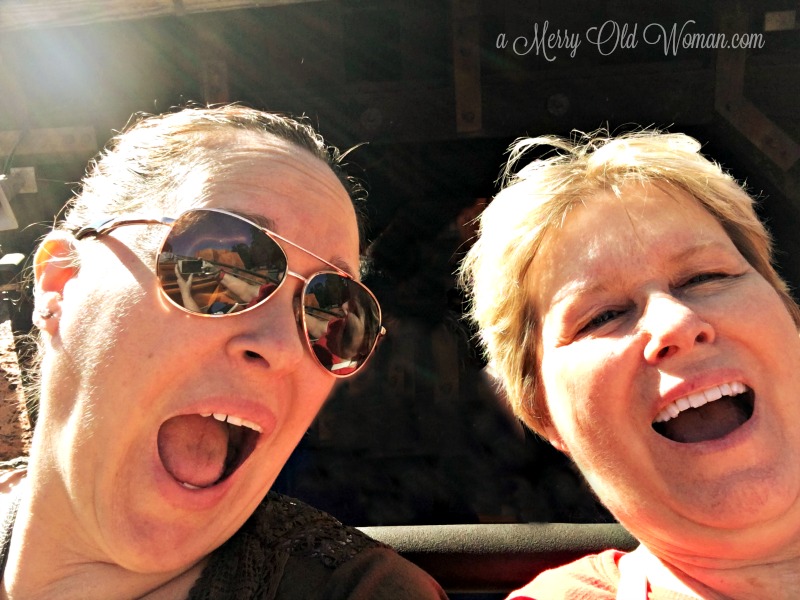 In less than 6 hours, we enjoyed a nice lunch at Epcot and rode 10 of Disney's fastest and most popular rides, including Big Thunder Mountain Railroad, Space Mountain, Haunted Mansion, Seven Dwarfs Mine Train, Soarin', Rock 'n' Roller Coaster, Tower of Terror, Star Tours, Pirates of the Carribbean, and Toy Story. It was a fast paced day and we loved it.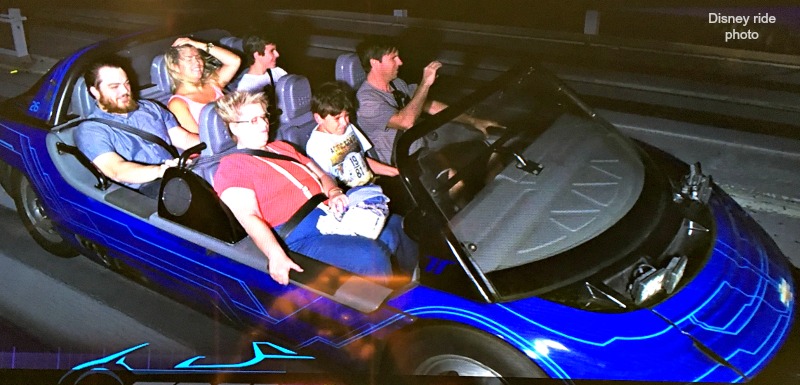 Left to our own devices for the next few days, we went back and rode all of those rides again and others.
After enjoying the sights, sounds, and fun on the best Disney World vacation, we were getting tired and our feet were beginning to hurt. That is when we discovered a new transportation service option. Disney just introduced Express Transportation. No longer do you have to hike out of the park, trudge out to the bus terminal, stand in line and wait to grab a bus over to the next park. For a small fee, Express picks you up at a designated spot in the back of the park, whisks you to another park in a charter bus, and deposits you behind the gates near the rides. Saves walking. Saves time. I wish we had discovered this new perk much earlier in out trip.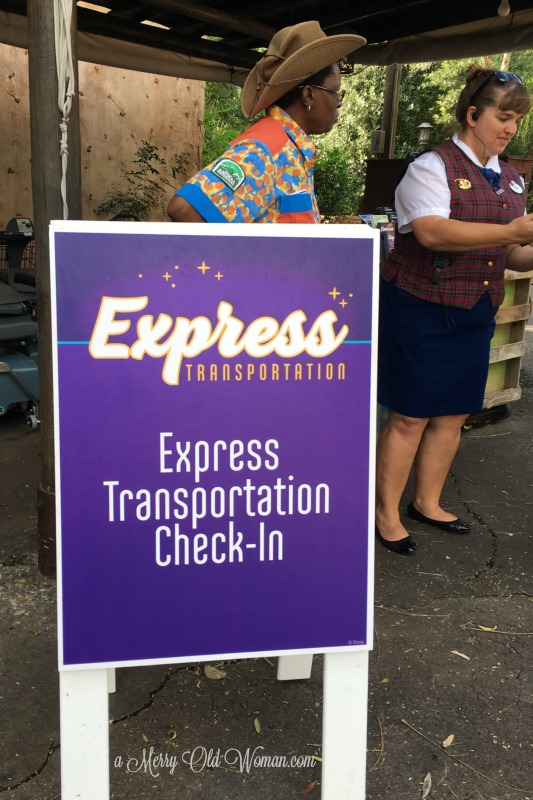 This was not my first visit to Disney World in Orlando. For another look at the park, see my other post Walt Disney World.  If you have been to Disney World or any other Disney theme park, I would love to hear about it.