2 Alarm Texas Chili is mildly spicy, but now wildly hot, although it can be kicked up as many notches as you like.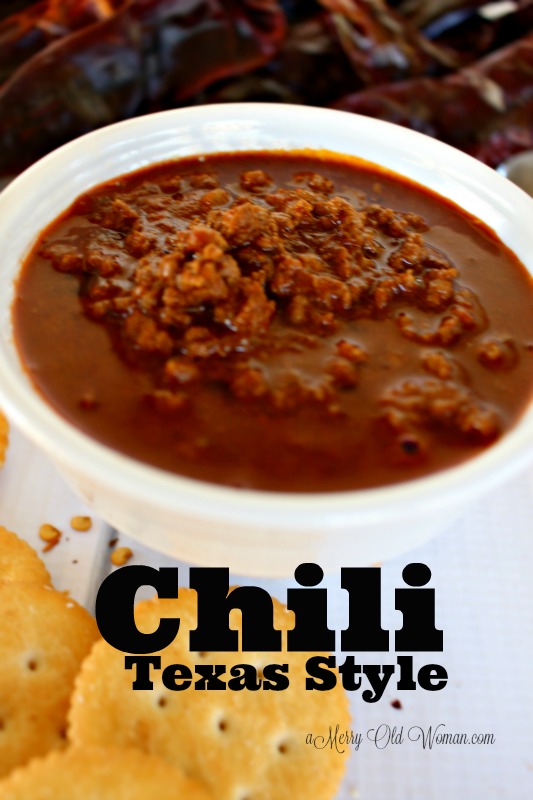 When you think of Texas Chili, do you think "steam coming out the ears" hot? Not so! Real Texas Chili has a deep depth of spicy flavor, but it is not necessarily hot. Of course, you can make it as hot – or as "not hot" as you like it, but unless you have that deep spicy flavor, it is not Real Texas Chili — it is simply Hamburger Soup.
In 1970, Wick Fowler won the International Chili Cookoff with his big pot of Texas Chili. Soon after, his Chili was put on the market as "2-Alarm Chili". The brand was so successful, and the taste so good, that it quickly became the gold standard of the most perfect example of what Texas Chili should look like and taste like.
In the early years, when first marketed, each of the spices in Wick Fowler's 2-Alarm Chili Mix were sealed in tiny little individually labeled packages.  In order to save on my grocery bill, I created my own copycat recipe by carefully measuring out the ingredients from all of those tiny packages.  I was very glad that I did because just a few years later, the packaging was changed so that all of the spices were pre-packaged together in one large spice packet. Today, with all of the recipes on the internet, it is easy to find the recipe for Wick Fowler's 2 Alarm Chili.
Real Texas Chili
RED PEPPER
Now I have been making my Texas Chili with this same copycat recipe since I was a young bride. I even fed a mild version to my girls when they were just toddlers. The heat in Chili comes from a blend of chili powder and ground red (Cayenne ) pepper. But the Cayenne pepper can be left out for a completely mild chili.
For completely mild Chili — leave out the ground red(Cayenne) pepper.
For mild Chili ( 1 Alarm) – use 1 tsp of ground red (Cayenne) pepper.
For spicy Chili (2 Alarm) – use 2 tsp of ground red (Cayenne) pepper.
For hot Chili (3 Alarm) – use 3 or more tsp of ground red (Cayenne) pepper. And if you like ground Chipotle, use a tsp of that two.
BEEF
Texas Chili starts with good ground beef, plain and simple.  Coarsely ground buffalo, elk, or venison also makes good chili. The deep rich red color comes from the chili powder. So don't let a white Chili fool you – no chili powder? Not Chili. A pretty taste soup – but not Chili.
MASA HARINA
Texas Chili is thickened with Masa Harina. Found in Mexican markets and the ethnic section of most grocery stores, Masa Harina is a finely ground corn flour that is used to make tortillas, tamales, and to thicken soups. It gives a very pleasant flavor and thickness to the Chili. Do not use cornmeal. It is not the same thing. And do not use flour. Flour has a different flavor.
BEANS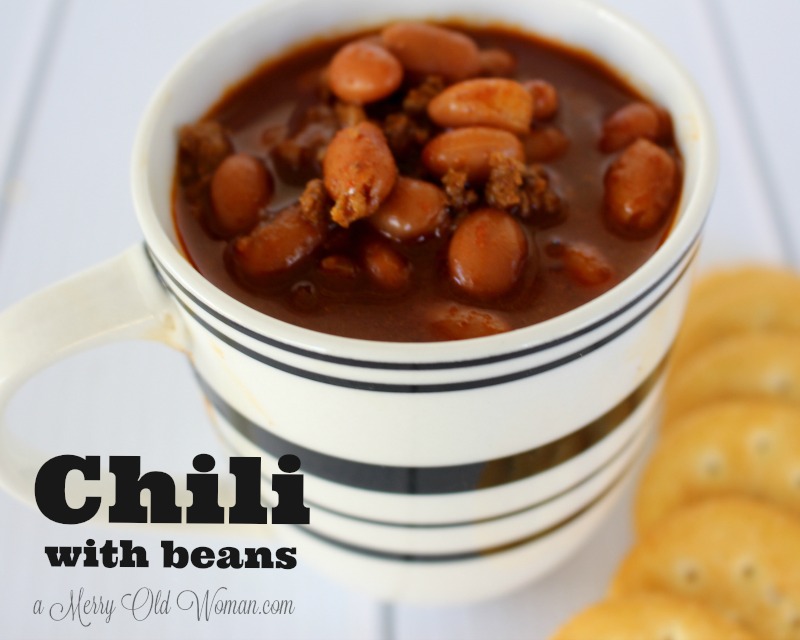 True Texas Chili does not have beans. However, beans are a good extender and makes the Chili go further on a tight budget. So if you like beans in your Chili, feel free to add a can.
The true secret to making Chili is in the simmer time. Letting Chili simmer for a long time allows the spices to break down and blend together. Chili is often better the second day simply because the spices have had more time to blend. So either cook it low and slow on the stove top or use a slow cooker.
So if you want real Texas Chili, this is it.

Texas Chili Recipe
Prep time:
Cook time:
Total time:
Texas Chili is mildly spicy, but now wildly hot, although it can be kicked up as many notches as you like.
Ingredients
2 pounds ground beef
1 (8 oz) can tomato sauce
2 cups (16 oz) water
1.5 TBSP dried minced onions
1 tsp garlic powder
2 tsp salt or to taste
1 TBSP oregano
black pepper to taste
½ cup chili powder
1 to 1.5 tsp red pepper (opt)
2 TBSP Masa Harina mixed with ½ cup water
Instructions
In a skillet, brown and drain the ground beef.
Put the cooked meat in a large pot on the stove top or into a slow cooker. Stir well.
Add all of the ingredients except the Masa Harina with water.
Cover and simmer on low for 1 to 2 hours or more to allow the spices to blend.
Towards the end of cooking, mix the Masa Harina with the ½ cup of water and blend into a smooth sauce
While stirring the chili, slowly add the Masa Harina sauce.
Continue to simmer on low until the Chili has thickened.
Notes
1) Masa Harina is a fine corn flour found in Mexican groceries or on the ethnic aisle of the supermarket.
2) Add as little or as much red pepper to make it as mild or wild as you like.
3) Substitute ¼ - ½ medium chopped onion for the dried onion and 1 clove fresh garlic for the garlic powder.
4) If you like beans in the Chili, add 1 can of cooked pinto beans at the beginning so that the spices blend into the beans.
If you like the Chili, be sure to leave me a comment below.
Here is another look at Texas Chili