Gluten Free cornbread is made from the same recipe as my original Texas style cornbread.
I grew up in Texas where cornbread is served at almost every meal. Texas style cornbread is not the sweet light muffins that most of us are familiar with these days. Traditional Texas style cornbread is not sweet. It is heavier and denser than today's muffin mixes.  I learned to make real Texas cornbread in my mother's kitchen, when I was about 10 years old.  I remember learning how to measure the cornmeal and flour using the palm of my hand; and how to adjust the recipe to make larger or smaller amounts; and how to add enough milk to the mixture without using a measuring cup, but knowing how much was enough by the feel and look of the batter. I memorized the recipe way back then, because it wasn't written down.
Real Texas style cornbread is the most essential ingredient when making Southern Cornbread Dressing to accompany a Thanksgiving or Christmas turkey.  So although I love, and often make, the sweet cornbread muffins, I use my original Texas cornbread recipe when I need cornbread to make cornbread dressing.
However, in the past few years, both my husband and my daughter have developed food allergies and must now eat gluten free. I devised this Gluten Free Cornbread recipe for them and also for my dressing recipe.  This recipe is also dairy free and egg free.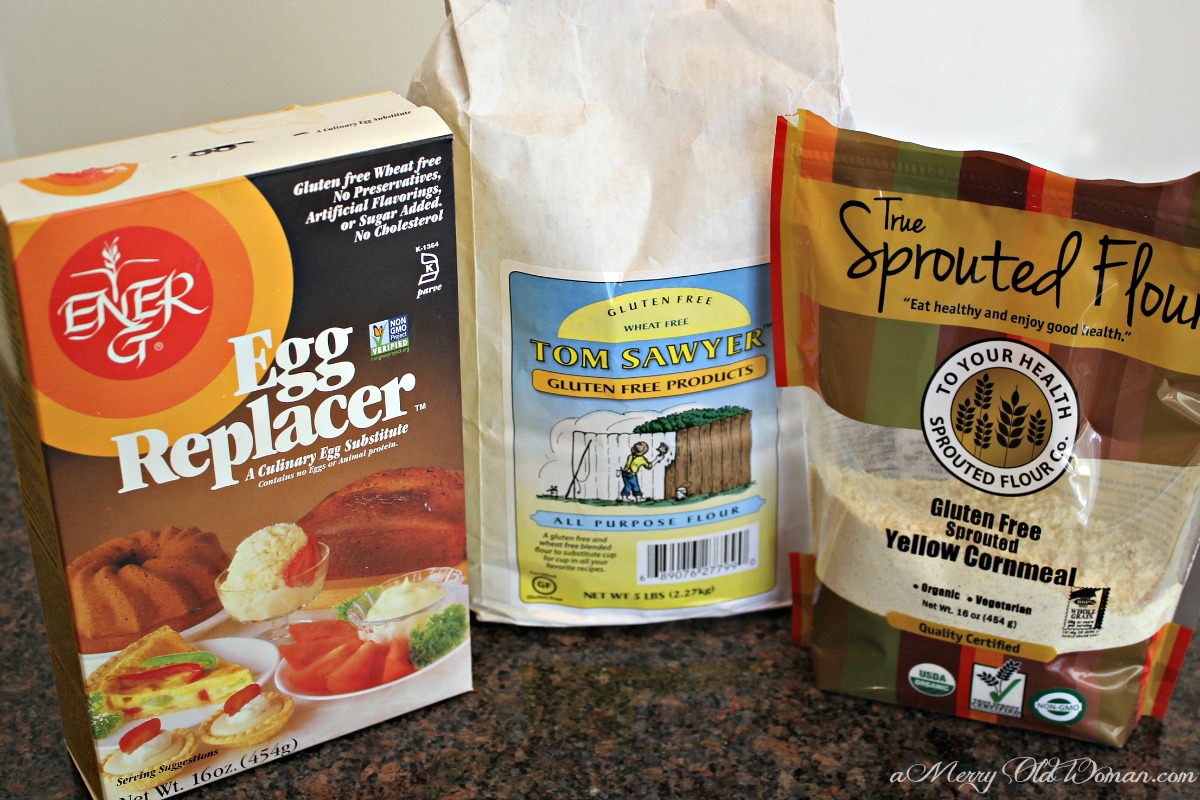 GLUTEN FREE CORNBREAD
Gluten Free Cornbread
Prep time:
Cook time:
Total time:
Gluten Free, Dairy Free, Egg Free Cornbread is modified from an original Texas style unsweetened cornbread. Goes great with many dishes and is essential for making Southern Cornbread Dressing.
Ingredients
1¼ cup Gluten Free yellow cornmeal
½ cup Gluten Free flour
5 tsp baking powder
1 tsp salt
Egg Replacer equivalent to 1 egg (prepared as directed on the package)
1¼ cup water or almond milk
Instructions
Mix all ingredients together. Use more (or less) water to make it a smooth batter that can be poured easily into the pan. Pour into a greased 8x8 pan. Bake in a 450 degree oven until brown, about 15 minutes.
Notes
Note: This will be a little bit denser than the original recipe, but is still great for eating and for use in Southern Cornbread Dressing.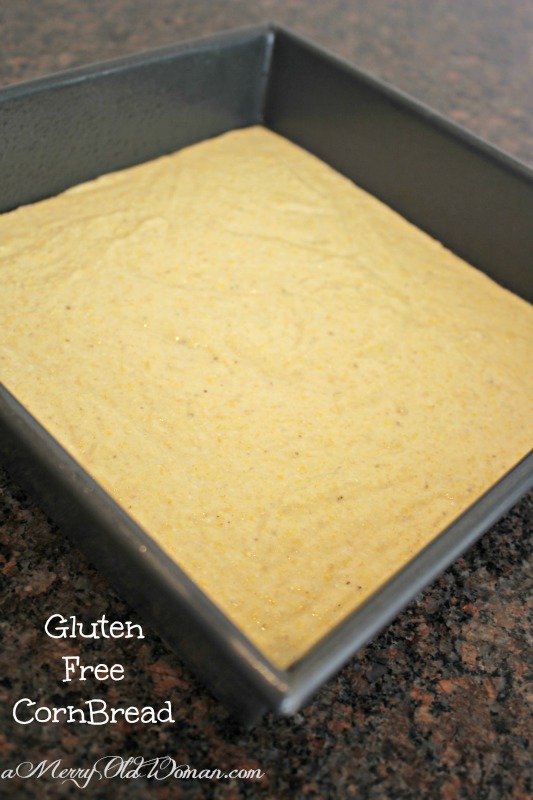 Please join me on Facebook, Instagram, and Twitter.
Want to see more gluten free recipes?  See Easy Peanut Butter Cookies, How to Make Potato Soup, Chicken & Mushroom Casserole, or Mango Banana Bread