Who can resist a cool refreshing frozen pie, especially in your favorite flavors of root beer and orange.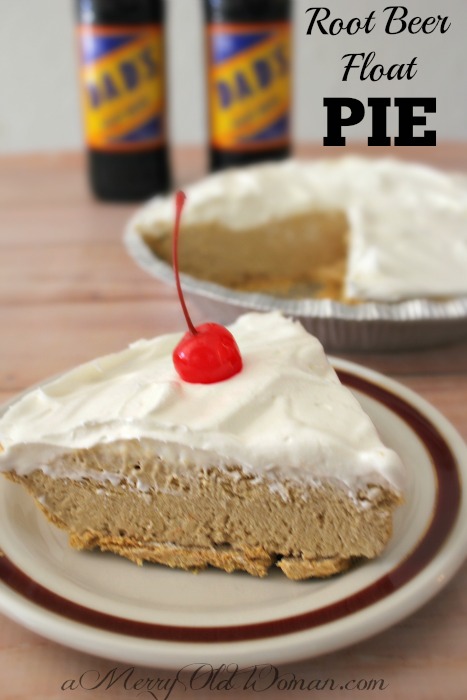 Recently I discovered that a local milk producer was making both root beer and orange flavored milk, in addition to chocolate. And he was selling it in old fashioned milk bottles. So cute. They look like the milkman just delivered them in a 1955 milk truck. (Now mind you, I'm not saying I'm old enough to remember a 1955 milk truck – only that I have seen them on old TV shows. Yep, that's my story and I'm sticking to it. )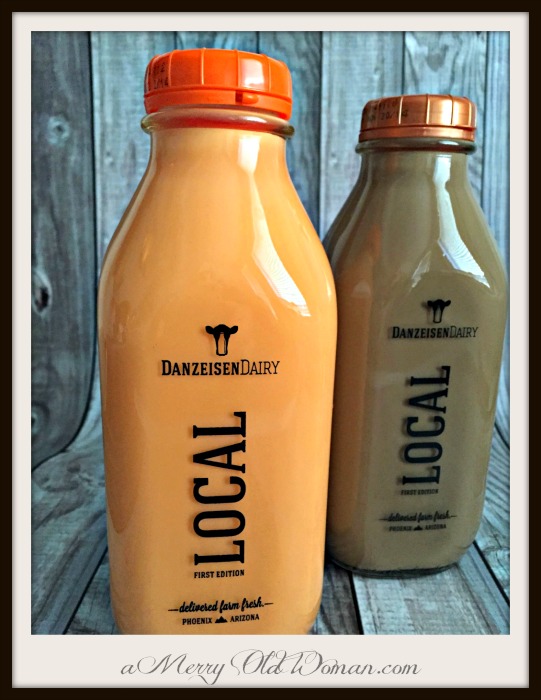 I am a big lover of chocolate milk and theirs is some of the best. The milk is rich and full bodied and, even with my eyes closed, I can taste the flavors of chocolate, orange, and root beer. The root beer milk tastes like the milky part of a root beer float. The orange milk tastes like a dreamsicle ice cream treat. One taste and I knew that I was making pies.  Here is my recipe for Root Beer Float pie and Orange Dreamsicle pie.
Root Beer & Orange Dreamsicle Pie Recipe
Root Beer Float Pie
Ingredients
12 oz carton reduced fat whipped topping thaw
1 cup root beer flavored milk
1 sm pkg instant vanilla pudding
1 graham cracker crust
Maraschino cherries, optional
Instructions
Divide whipped topping into thirds. In a large bowl, mix the pudding, and root beer flavored milk.. Mix well. Gently fold in ⅓ of the whipped topping (about 4 oz), until mixed. Pour into the graham cracker pie shell. Refrigerate until the pie is firm. Spread the remaining topping onto of the pie, as much as desired. Place into the freezer until firm. To serve, let pie thaw just enough to cut. Cut into pieces and garnish with cherries if desired
Notes
Orange Dreamsicle Pie: Use orange flavored milk instead of the root beer flavored milk.
 Root Beer Float Pie and Orange Dreamsicle Pie are both sure to be a hit with the family.